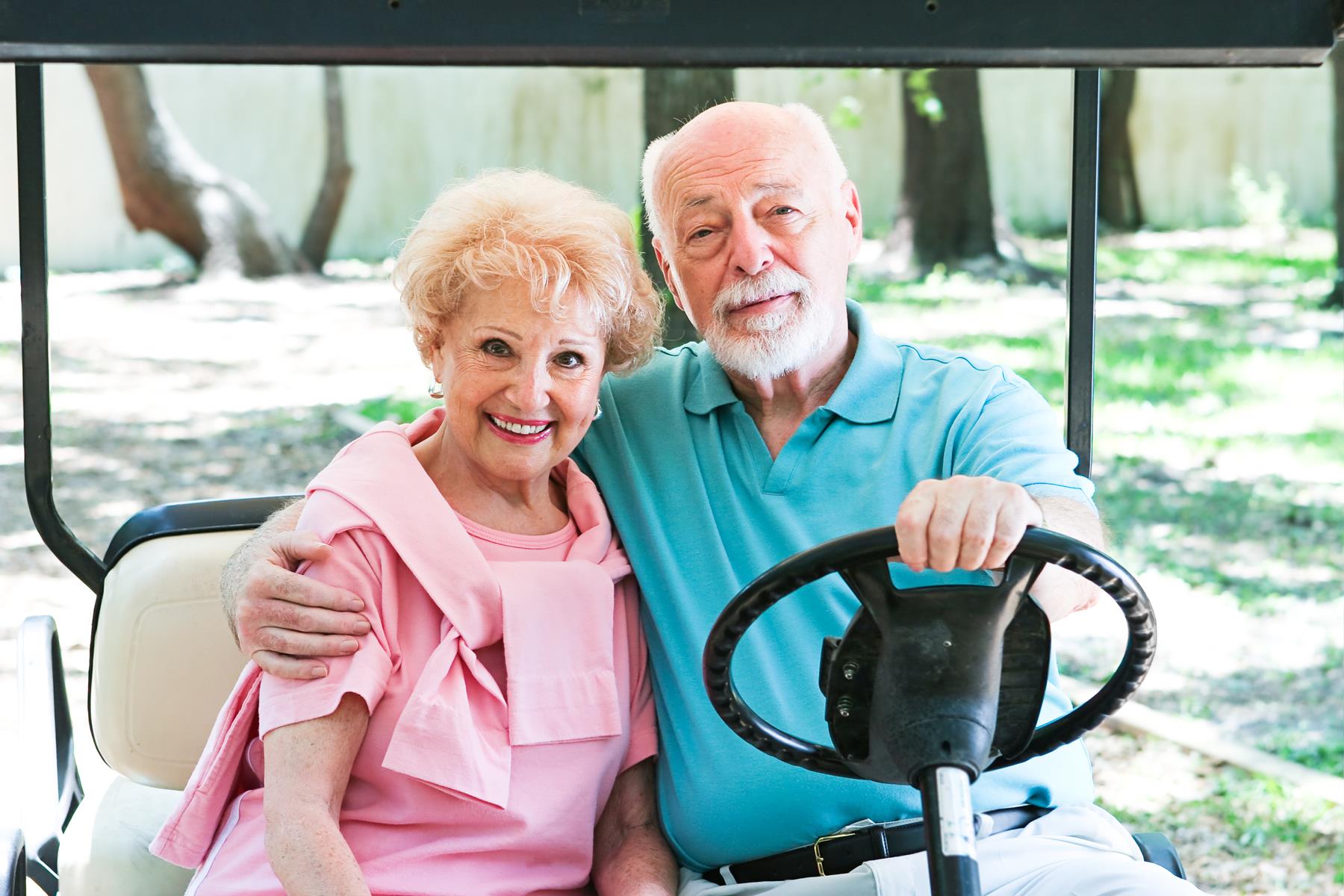 Don't Take Your Golf Cart to a Repair Shop
Do you get that dreaded feeling in the pit of your stomach when it's time to take your golf cart in for routine maintenance or a repair? If your cart isn't running, you have to arrange to have it picked up, then you have to wait while it sits in the shop waiting for an available mechanic to work on it. The process is seldom fun.
All About Carts is different.
We come to you.
That's been our slogan since 2006. We know you'd rather be just about anywhere but a repair shop. We also appreciate how important it is to have your golf cart to keep up with your active lifestyle in The Villages.
Schedule preventative maintenance in advance and All About Carts will come to you, whether your golf cart is gas or electric. Our professionally trained technicians can answer your questions and show you issues with your cart on the spot.
Our tune-ups include:
Battery Check Up

We check and clean your battery cables

Battery cables are tightened

Check and maintain battery fluids

Apply anticorrosion spray to your battery

Checking Lube Fittings
Oil Change
Inspect and Clean Brakes
Filters
Inspect and Check Tire Pressure
Inspection of Wiring, Lights and Mirrors
Steering Wheel Lubrication
Air Filters Changed
If your cart isn't working at all, give us a call and All About Carts will come to you. We will show you the issues with your cart and provide you with an estimate for repair. Not only that, in most cases, we have parts on hand to fix your cart and get you back on the road the same day.
Call All About Carts today and schedule your appointment for mobile golf cart repair in the Villages (352) 409-2702